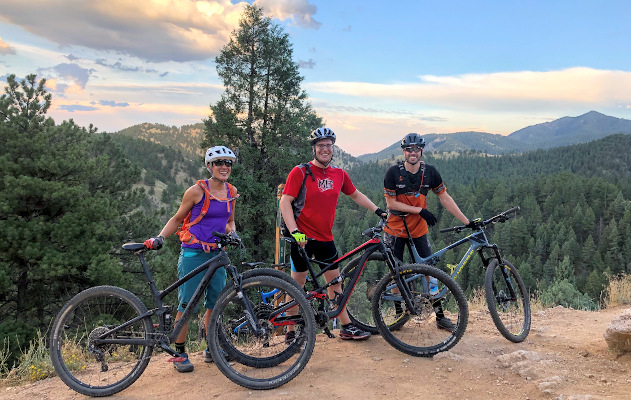 For Students at CU already:
The best ways to get involved are to e-mail Brad to set up a meeting, e-mail a PhD student working on a project that aligns with your interests, and/or drop by for one of our lab meetings. Most students who end up working in CAIRO Lab either took Prof. Hayes' Introduction to Robotics (undergrad) or Algorithmic Human-Robot Interaction (graduate) class, or completed an independent study with him (
Independent Study Form
).
Students not yet enrolled at CU:
For prospective PhD students, the best way to get involved in the lab is to select "Bradley Hayes" as one of your choices for prospective PhD advisor when applying, as this will guarantee that your application is reviewed by Prof. Hayes in its entirety.
Guidance for Prospective PhD Students:
Due to volume (especially near the admissions deadline), I unfortunately cannot guarantee a response to individual E-mail requests about admissions or application competitiveness. If you listed me on your application, I can promise that I will review your application in its entirety and that there is no need to let me know separately via E-mail.
It's generally very difficult to get a sense of someone's research interests given only information about their GPA and CV alongside a statement about having read a paper from our group. Strong performance in one's coursework doesn't always translate to strong performance in research, and the absence of a traditional computer science background isn't by itself a limiting factor or indicative of one's research potential in our group. The path to a PhD is rarely (if ever) linear, making it all the more important to establish as much of a shared understanding of interests as possible. In particular, we highly value interdisciplinary work and diverse perspective in CAIRO Lab. Please make sure to emphasize this in your communications (we can teach you to be a world class robotics researcher, but your other experiences that you're able to bring with you can be equally important). To facilitate this process, please see the guidance below for putting together an informative e-mail!
Things to include in your E-mail:
Title: CAIRO Lab Prospective PhD Student for (Target Entry Term)
A description of your research experience if you have any, including your roles on any published (or in-progress) research projects
A description of what topic(s) or application area(s) you're interested in focusing your research on, and a brief justification of why you're interested in pursuing this line of work within CAIRO Lab
If applicable, a list of fellowships/scholarships that you may have already applied for
If available, a copy of a paper or project write-up that you authored to help assess your writing ability.